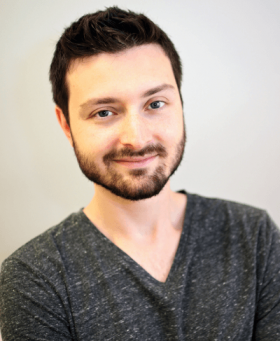 My main speciality and passion are in data visualisation and information design. I've been freelancing since 2012, where I have also worked on a number of multi-disciplined graphic and web design projects, as well as some copywriting.
I believe design and data visualisation to be important tools to educate and inform people on complex subjects like science and world finances. By making information more visual, people can understand something a lot quicker than reading through large paragraphs of text or massive spreadsheets.
Aside from freelancing, I also spend much of my time researching and writing about data visualisation. In particular, the different types of information visualisation techniques, how they work and what makes them useful. Most of my writing can be found on my other website, The Data Visualisation Catalogue, which contains both a library of different visualisation techniques and a blog.
Lately, I have also moved into the realm of teaching, providing training on data visualisation and on Adobe software. See my list of training courses here.
Technical & Software Skills
Level
Certificates
Adobe Illustrator
Advanced
Adobe Certified Associate
Adobe InDesign
Intermediate
Adobe Photoshop
Intermediate
Adobe Captivate
Beginner
Adobe After Effects
Beginner
Adobe Premiere Pro
Beginner
Adobe Animate
Intermediate
HTML
Intermediate
CSS
Intermediate
JavaScript
Beginner
JavaScript 101 Yellow Belt
SEO
Beginner
SEO 101 Yellow Belt
Wordpress
Intermediate
Awards & Competitions
2014
KANTAR Information is Beautiful Awards:
Bronze Prize in the Infographics Category (in collaboration with Jon Schwabish)
2012
The Information is Beautiful Awards:
Shortlisted for Data Visualisation Award
2011
The Information is Beautiful Awards: November Challenge:
3rd Place Prize
Clients









If you're interested in any of my skills and need consulting, then please get in touch.